REAL ESTATE
Established by choice, not by chance, Port Orange is the perfect blend of nature's beauty and modern day living enhanced by small town charm. From upscale dining and shopping, to preservation parks, and awe-inspiring beaches, Port Orange is the ideal place to live, play and work. This unique city provides residents and visitors the chance to enjoy the great outdoors and still revel in the luxury of upscale shopping and an abundance of restaurants. Port Orange is a 21st century city with a small town appeal.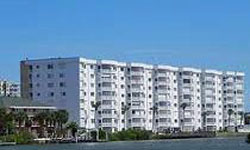 With 16,916 people calling this community home, real estate within the 26 square miles of Port Orange varies greatly. Ocean penthouses, riverside condominiums, canal and lakefront properties, mobile parks, traditional suburban style homes are all available, as well as golf club villages, gated residences and a fly-in community. Port Orange's most popular neighborhoods include Countryside, Town Park, Central Park, Summer Trees, and Woodlake.

Mobile homes range in price from $40,000 to $65,000. Condominiums and townhouses can cost between $50,000-$159,000 with penthouse suites ranging from $750,000 to millions depending upon location and size. Single family houses can be found for $255,000 to a million. The median age of homes in Port Orange is nine years, and in 2009 thirty six Port Orange properties were sold. Port Orange is committed to developing and fostering quality businesses and industries; a vast variety of employment opportunities can be found. The city developed several industrial parks to provide a solid business base and attract high paying employment to this well established community. The Community Redevelopment Area consists of 210 acres and is designated as industrial property with Spruce Creek Road to the west, Commonwealth Boulevard to the south, the Florida East Coast railroad to the east, and Dunlawton Avenue to the north.

Within the 210 acres is Eastport industrial park. This section consists of thirty-five acres and has thirteen buildable lots. Versatility exists within Easport as every lot can either be a free-standing office or warehouse building, or may be combined with neighboring lots. The city is currently constructing a second phase to add more twenty acres to the park.

Upscale development can be found at the Northport business park, a 20-acre property at 1401 Reed Canal Road in Port Orange. This business complex is aimed to towards high-tech industries that will provide residents with generous wages, training, and career opportunities. Other business multiplexes include Oak Centre Business Park, Bayside the Pavilion Business Park, Westport Depot and Williamson Business Park. Each area provides a generous variety of office/suites, office/warehouse and industrial sites.

A multitude of shops and restaurants can also be found within this vibrant city. Port Orange hosts numerous name brand retailers as well several unique boutiques. Everything from art and household items to exotic flowers can be found within the city Port Orange, as well as more than 50 restaurants. From fantastic seafood to a scrumptious burger, Port Orange can satisfy any appetite. One of the hot spots is The Pavilion at Port Orange. This open air shopping haven offers everything from well known retail stores to small unique shops as well as an innovative movie theater.

The median household income in Port Orange is $70,000. The average commute from home to work is 15 minutes and seventy five percent of the city's population is employed in white collar jobs and twenty five percent have blue collar jobs. About eighty five percent of the city's residents are married and about forty percent of the families within Port Orange have children.

Located along the central Florida coast, Port Orange is not far from some of central Florida's most famous attractions. Daytona Beach can easily be reached by foot, bike or even a car along the dazzling 500-foot wide beach. Walt Disney World, Sea World and Universal Studios are only forty five minutes away, and Kennedy Space Center only a twenty minute drive.

From the thrill of world renowned attractions, to the tranquility of small town southern charm to the enjoyment of recreational activity, Port Orange has everything for an enriching quality living place. Today 150 distinct neighborhoods span the 26.7 square miles that make up the core of this dynamic community and remains a crown jewel of Volusia County Florida.